The 79th District Court is part of the State Judicial System and operates under the supervision of the Michigan Supreme Court. Serving Oceana County, this district court has one elected judge who serves for a six-year term.
The District Court has exclusive jurisdiction over the following matters:
All civil litigation up to $25,000
Small claims up to $6,500
Traffic and non-traffic violations
Landlord/Tenant litigation and evictions
Land contract forfeitures
Garnishments and other creditor collection procedures
Arraignments
Misdemeanor criminal
Preliminary exams
Informal hearings
Formal hearings
Probation
Marriages
Pay Court Fees Online
For your convenience, you can pay 79th District Court fees online using our secure payment portal.
Pay Civil Division and Copy Fees
Public Case Search
For informational purposes, you can use MiCOURT Case Search to find public cases.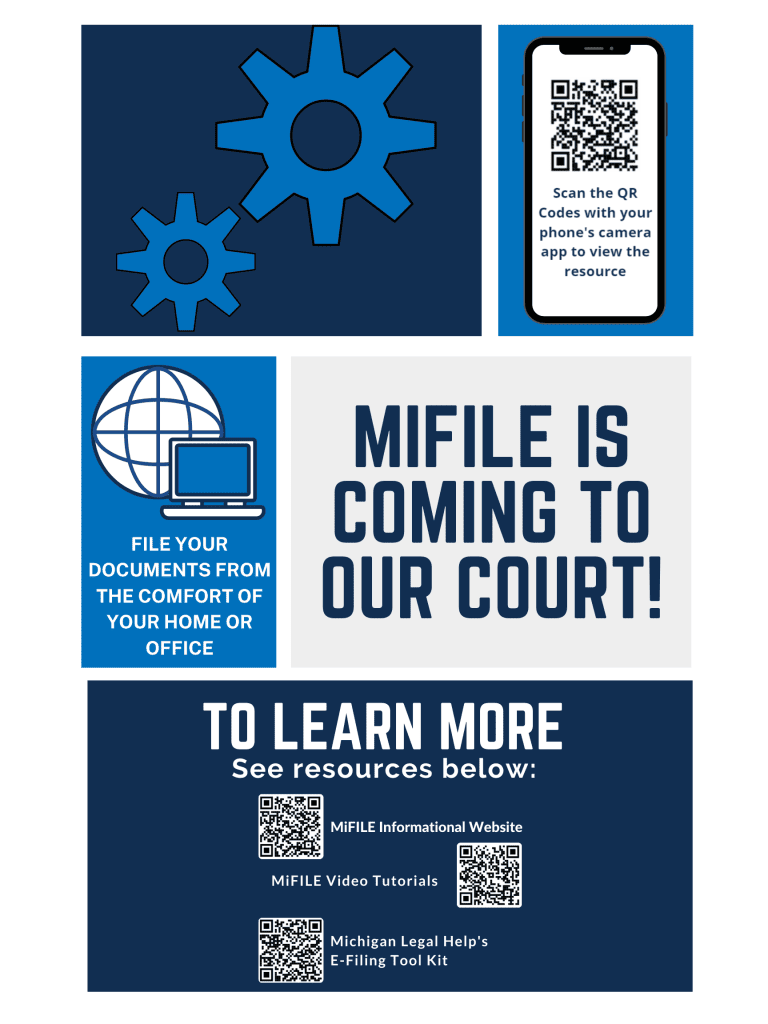 Contact the 79th District Court
Staff
Hon. John Middlebrook District Court Judge
Adriana Facundo Court Administrator / Magistrate
Jennifer White Chief Clerk / Deputy Magistrate
Damian Gonzalez Deputy Clerk
Jessica Jolly Deputy Clerk - Civil Division
Eric Wiltfang Probation Officer
Main Phone: (231) 873-4530
Fax: (231) 873-1861
Address Oceana County Building
100 S. State Street, Suite L-15
P.O. Box 471
Hart, MI 49420