Oceana County – Something for Everyone
Posted: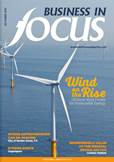 Read the October 2017 issue of Business In Focus magazine.  An article titled, "Something for Everyone" features the county's agricultural and tourism sectors, known as agritourism, as well as our strong quality of life throughout the county.  
http://www.businessinfocusmagazine.com/e_mag/BIFNAOct2017/
Background of the Publication:
Business In Focus is an online and print publication that takes pride in bringing its readers a comprehensive view of North American business, month after month.
Online and print editions keep you on top of the latest news and events across multiple industries, and highlight the nation's leaders in their respective fields. By sitting down with Managers, Founders, Directors, and CEO's, we are able to bring the stories of their success to you.
Never shying away from the tough subjects, we also take a balanced and in-depth view of issues facing businesses at large, and speak with representatives of the most prominent associations, trade bodies, and government departments, keeping an eye on the policies, events, and issues which affect us all.
With an emphasis on top North American firms and a clear view of the entire business landscape, we truly bring business into focus.